Introducing MoneyGuidePro®
A Powerful Tool To Help Clients Plan For Retirement
For a comfortable retirement you should be able to pay your basic living expenses without worrying about running out of money. For a truly satisfying retirement lifestyle you would also include sufficient money to pay for other purchases and activities that go beyond your basic needs.
TCV offers MoneyGuidePro®, an industry-leading financial planning software platform that helps clients identify all their unique goals, including their NEEDS, WANTS, and even their WISHES.
Retirement planning should not be limited to assets, investments and net worth. It's important to also consider what you want to do with your money and why, including identifying your concerns, expectations and goals.
Looking Beyond Your Basic Needs
When considering retirement financial assets, it's easy to only include resources for the most common items like basic living expenses, health care, car, travel and fun money.  Using MoneyGuidePro, together we explore expanding your "wish list" to include other goals like college or private schools for grandchildren, private care, gifts or donations and major purchases.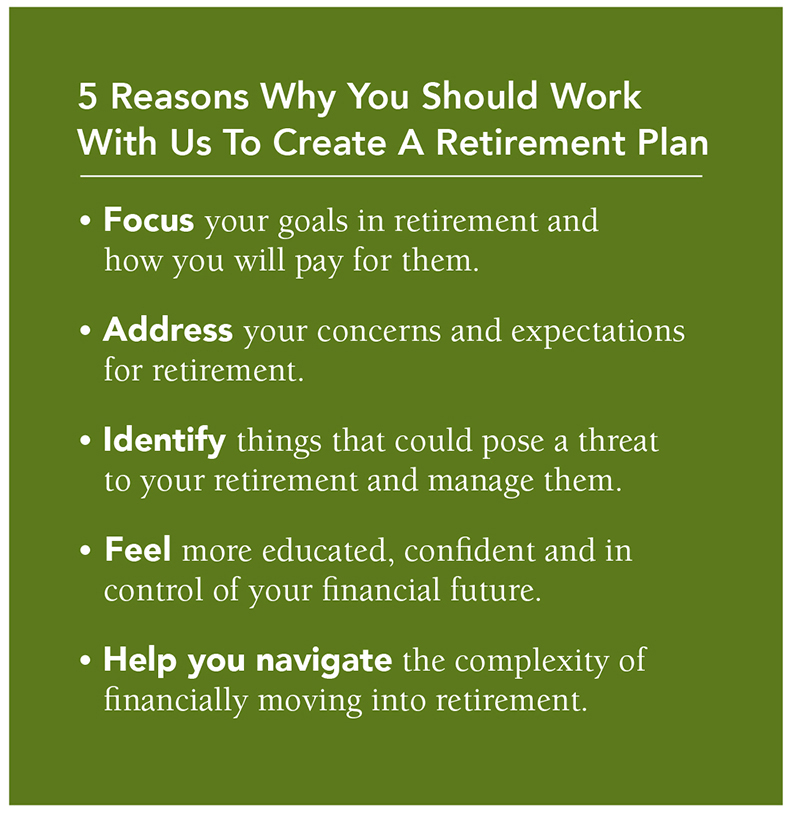 The MoneyGuide Difference
MoneyGuidePro is designed to help TCV professionals focus on your retirement goals to create a customized plan. It's easy to use and allows you to make changes to your plan and immediately see the impact.
MoneyGuidePro helps address common fears and concerns such as health care costs, outliving your money and determining the best time to file for Social Security benefits.
Retirement planning can help clients identify and achieve their retirement goals, and it doesn't have to be difficult. Using MoneyGuidePro, we'll work with you to create a plan to make the most of your money – now and in retirement. 
Sound interesting? Contact Us to learn about how financial planning with MoneyGuidePro can help you in retirement.
_________________________________________
The services and materials described herein are provided on an 'as is' and 'as available' basis, with all faults. Nothing contained in this article is intended to constitute legal, tax, accounting, securities, or investment advice, nor an opinion regarding the appropriateness of any investment, nor a solicitation of any type. 
Source: MoneyGuide, Inc.   MoneyGuidePro® is for public use with a financial advisor.